It has been several years since FedEx conducted its well-known survey called "What's Your Sign?" which measured the power of signage for small businesses.  In general the survey showed the necessity of good signage for the health of the business. As it is anywhere, attracting new customers and making sales is important to Atlanta small businesses, so we at United Signs would like to share with you some of the results of that survey which are quite relevant today.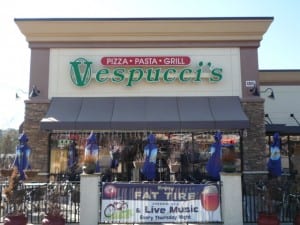 First Impressions
The study indicated that over half of consumers will decide not to even give a company a try if they perceive the signage to be poor.  Furthermore, it showed that eight of ten consumers will go into a store based solely on their perception of its signage.  The point for Decatur small businesses: first impressions are very important and signage is a significant part of what it is that gives consumers that impression.
What Do You Do
Another result, of interest to all Buckhead businesses, was that nearly 60 percent of consumers will not set foot on the premises of your company if they don't know what you do or what you sell; and what you do and sell are made known by signs. This relates to first impressions as mentioned above, and says that the impression ought to convey to the consumer what they can expect inside the venue.
Is it Any Good?
Marietta consumers naturally want to know about the quality of the goods or services offered before they make a purchase.  The study showed that nearly 70 percent of consumers make that determination based on the small business signage.  Moreover nearly 70 percent of consumers confessed they had bought something from a company due to the influence of signage.  Again the takeaway here is that signage drives sales.
What the Consumers Do
There was an average taken in the survey which concerned the opinions of the consumers regarding the signage of a small business.  Those who responded, on average, said there should be at least two or three signs at the entrance of the establishment. We may conclude that some of this signage should make known what is inside, and that a reputable, experienced sign company like United Signs should fabricate signage that ensures your Alpharetta consumers make that positive judgment about your business as mentioned above.  Finally, the study showed that you are likely to get referrals if consumers like your signage; specifically 75 percent of consumers shared their impression of the small business with others based on them liking the signage.
If you are a small business interested in taking advantage of the power of good signage, call United Signs of Peachtree Corners at 678-203-6044 or submit our no-obligation contact form and our team will be happy to assist you.
---
UNITED SIGNS is Georgia's Premier Full Service Architectural Sign Company. We provide custom sign designs, in-house sign fabrication, and installation of every type of sign.  We service all of Metro Atlanta, and many other Georgia communities. We have designed & fabricated signs nationwide from New York to California for national chains, franchise & major corporations.  UNITED SIGNS is a provider of Corporate, commercial, Government & Institutional signage.
The UNITED SIGNS staff is a professional and talented team of designers, fabricators, and installers who take great pride in helping Georgia businesses with their sign needs.