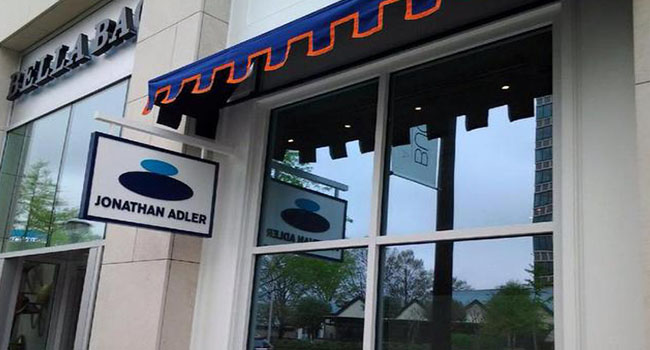 Projecting Signs – Projecting Signage
Increase your company's profile with high-quality projecting signs from United Signs. Projecting signage hangs outward from your building, dramatically increasing your company's profile – so you should make sure that your signage is designed by our expert staff. We've served the Metro Atlanta Area since 1981 and complete all fabrication from our expansive North Georgia facility. Please read on to learn more about our design and manufacturing processes.
Projecting Signs by United Signs
You'll be paired with our company's Graphics and Design teams, who will create the signage model that takes both your business and aesthetic considerations into account, and our company will fabricate your projecting signs in our warehouse. They'll be installed and maintained by our trained staff, eliminating the need for use of a costly third-party service. When you work with the projecting signage experts at United Signs, each step of the process is easy, cost-effective and time-efficient.
Projecting Signage Needs?
Contact Us Today
To learn more about United Signs – and how we have the personnel and the prowess to meet your projecting signs requirements – call us today or fill out our no-obligation quote form to receive your FREE estimate. We look forward to creating the projecting signage that complements your company's intent and brand identity.