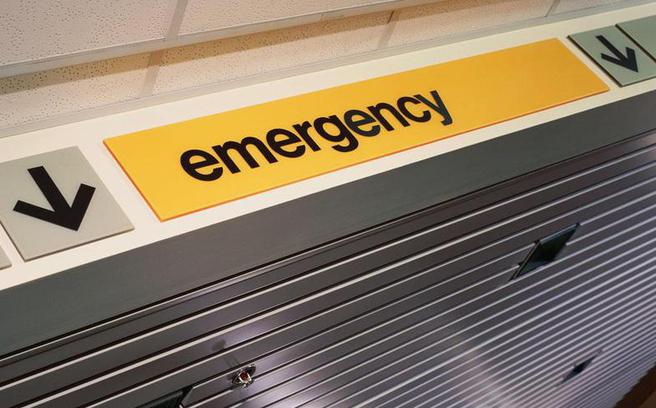 Anyone who has spent any time in a waiting room can relate to the trepidation which can be felt when going to a healthcare facility. The disruption, uncertainty and confusion of routine are just the beginning symptoms.

With healthcare branding and wayfinding signage clients ranging from hospitals and medical doctors offices to immediate care centers and nursing & rehabilitation centers, United Signs knows what it means to create a space that helps bring peace of mind during uncertain times.

From the Parking Lot to the Waiting Room

From the moment they enter the parking to the second they are signed in and seated in the waiting room, visitors and patients already have a million combinations of a billion possible things running through their head about what could happen during their stay. How to get where they are going should not have to be one of them. With properly coordinated wayfinding and directional signage, patients will have one less burden on their mind.

ADA-Compliant Interior Signage

United Signs implements high-quality and long-lasting ADA Compliant interior signage projects. We work closely with our clients to assure that interior signs provide poignant directional, evacuation, directory, restroom and fire extinguisher signs. Such efforts help to ease the experience of visitors and employees.

Signs Point to a Healing Environment

Whether it is an urban area hospital or a small town nursing home, United Signs expert quality design, execution, fit & finish will give your healthcare center that like-new appearance for years to come.
Hospital and Healthcare Signs
Our Healthcare Clients invest in healthcare signage to create and build a brand that enhances the recognition of the business, their location and the image of the company and their offerings as well as provide needed and required markings for safe and efficient entry and wayfinding throughout the complex.
For these clients United Signs has become the keeper of their brand, and trusted adviser for efficient travel to the proper service.  We design, produce, implement and maintain healthcare signage and regulatory elements.
Project Capabilities
Whether the project consist of a total site re-brand, a new wing to the facility, or a change in location of service, or new traffic pattern. United Signs has the project management capacity and experience to deal with all the intricate details required to have your project implemented in a professional and effective manner. We recognize that your business has calculated and IRR on your project and we intend to hold up our end of the project scope so your IRR calculation remains whole.