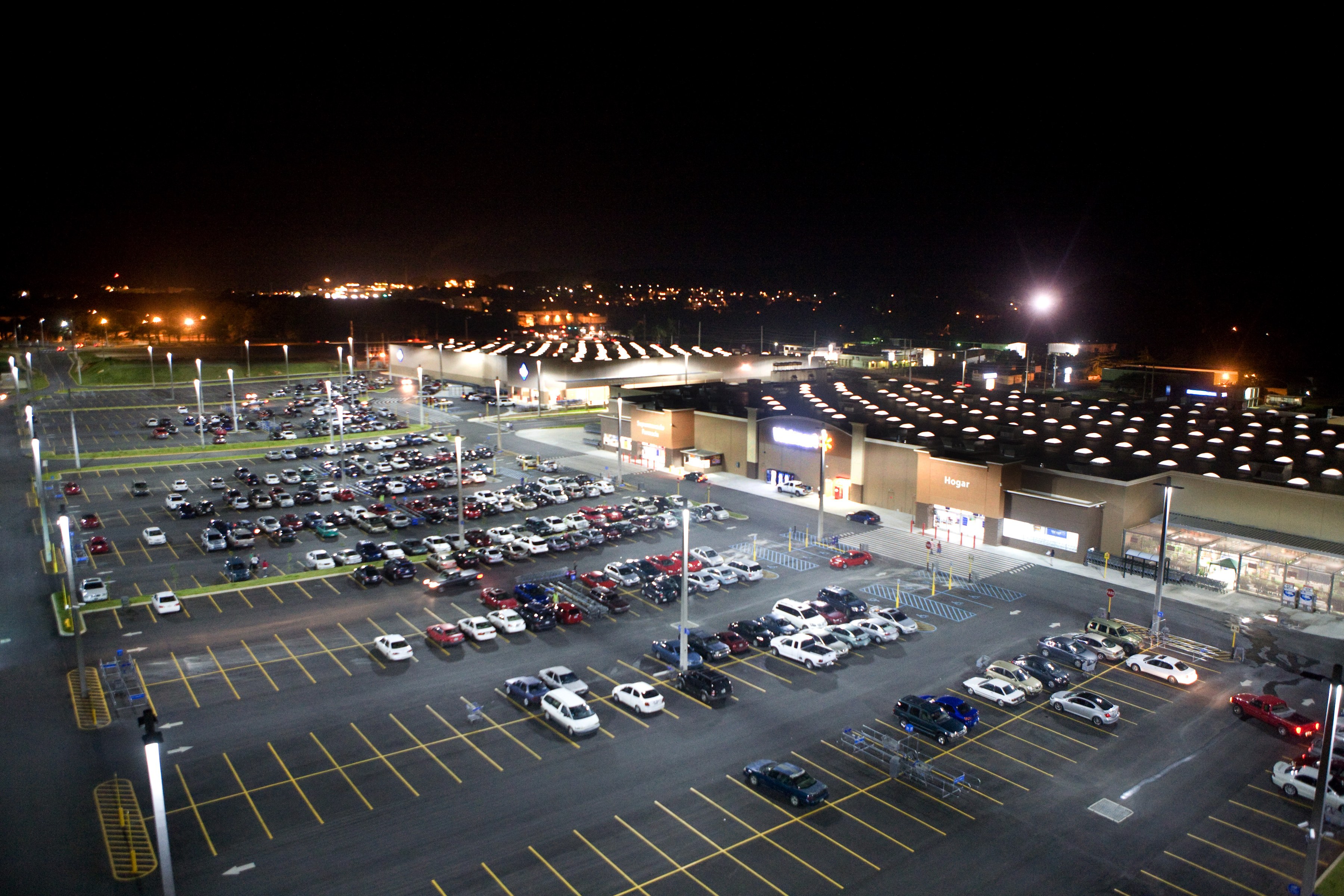 Parking Lot Lighting – Parking Lot Lights

United Signs are the experts who can create parking lot lighting to suit your location's atmosphere and requirements. Our staff will create the parking lot lights that will make your establishment easy to navigate for every customer – read on to learn more about our process.

Parking Lot Lighting

Our company's staff will listen to your requirements, and design the lighting that meets both your aesthetic and business criteria. We use many types of materials, and we can design and manufacture digital graphics, LED graphics, neon graphics and graphics made for use with solar signs. Our staff will regularly service your parking lot lighting to guarantee that it stays functional – and bright!

Parking Lot Lights by United Signs

Our parking lot lighting experts have years of experience with lighting design, installation and maintenance. To learn more about what we can do for your company, please fill out our no-obligation request form or call today for more information on parking lot lights. United Signs has served the Metro Atlanta Area and beyond for over 25 years from our North Georgia facility, and we look forward to working for you.

Parking lot lighting improves the appeal of a property and plays a critical role in providing safety and security, but it also creates a balancing act between safety/liability and energy savings. While it's critical to provide pedestrian safety, parking lot lighting consumes a lot of energy.

According to the U.S. Department of Energy, parking lot and garage lighting alone accounts for more than 51 TWh of electrical energy use annually. This is the equivalent of 83 million barrels of oil, or 35 metric tons of CO2 emissions, or the annual electricity cost of almost 4.3 million homes.

Parking lot lighting codes have also changed a lot in recent years. Lighted areas that previously were exempt from most lighting controls requirements have slowly been included – requiring lighting and lighting control technology to constantly evolve in order to meet these requirements. While these standards provide guidance for the control of these lighted areas, putting them into effect can be challenging and cumbersome. This means that design professionals, building owners, and facility managers need up to date controls options to ensure code compliance.

United Signs lighting controls provides code required energy efficiency while maintaining strong security and safety lighting levels.