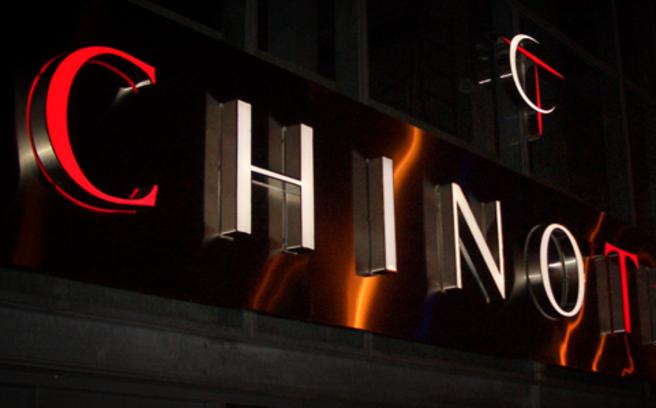 Restaurant Signs – Restaurant Signage
Trust United Signs for the restaurant signs you need to make your establishment well-recognized. Our company's skilled Design, Graphics and Fabrication staff will help you choose the restaurant signage needed to maximize your restaurant's appeal and image. We've served the Atlanta Metro Area from our North Georgia facilities for more than 25 years, and we look forward to meeting your requirements.

Customized Restaurant Signs for You

We design and manufacture both illuminated and non-illuminated restaurant menu boards, displays, signs and interior and exterior lighting. We will meet with you to understand your requirements, and help you design signage with your specifications in mind. Our Graphics and Design staff will develop a signage blueprint that takes both your aesthetic and business concerns into account, and our fabrication staff will manufacture your restaurant signage in our North Georgia facilities. We also install, maintain and regularly service your restaurant signs.

Restaurant Signs
A restaurant failing to fully capitalize on the use of restaurant signs to stand out from the competition will cost far more than the signage itself.  On busy streets of business districts, how do you get your signs to become more noticeable, more memorable and ideally, a landmark used by people in the area for directions and of course, to find your location?  Certainly, not having a sign is just not an option in these situations.  In fact, signage is the highest ROI advertising investment you can make.
United Signs uniquely creative sign design personnel are the difference.  We combine an deep understanding of color, shape, visibility, construction techniques, and architectural design to craft your restaurant's advertising landmark at one location or one thousand.
United Signs project management and permit procurement specialists manage the needs of municipalities and businesses all over North America  We've successfully completed hundreds of thousands of projects all over North America as well as some on other continents.  Where can we help your organization?
Choosing a Restaurant Sign
Do you need an eye-catching custom restaurant sign to generate new business? Are you an established restaurant simply needing a brand update?
At United Signs we provide many different options for custom restaurant signs, however we know there are a lot of different options out there. That's why we've compiled a list of five considerations when choosing signs for restaurants.
Zoning Restrictions
Many cities have limits on the size, style and even whether a sign is illuminated or not. Because of this it is important to know your restrictions before diving into choosing the best restaurant sign for you.
Consider Location
What style does your neighborhood seem to have adopted? Although you want to set yourself apart, you also want to appear to fit into your surroundings. Choosing a sign that both stands out, and blends in sounds like a contradiction, but capturing the look and feel of the neighborhood in your advertising can increase your business. Don't be afraid to fit in while making your brand stand out!
Messaging
Although the sign next door, showcasing the newly groomed Dog, with the name "No Fleez Pleez" written below is a great sign for a dog grooming business, including 'fleez' in your new restaurant sign probably wouldn't be the best idea. Sure that's an over simplification of the problem, but the point is… choosing the right messaging for your business is essential to creating customer relationships.
Simplicity
Also important to remember is that that simple is often better. For the best restaurant sign you should limit the graphics and words on your sign, and instead focus on highlighting the essential information, such as name and style of food. Too Many colors or graphics can cause "message blindness".
Customization
Last, but not least. Choosing the right company to create your custom sign is important. Here at United Signs we strive to create unique custom restaurant signs that compliment your brand inside and out. Contact us at (678) 203-6044 and let us show you how we can help.
Restaurant Signage by the Experts

Contact United Signs to be matched with the attractive, durable and high-quality restaurant signs that you need. To learn more about how our restaurant signage company can complement your establishment's brand identity, fill out our contact form to receive your FREE, no-obligation estimate or call today with your requirements.