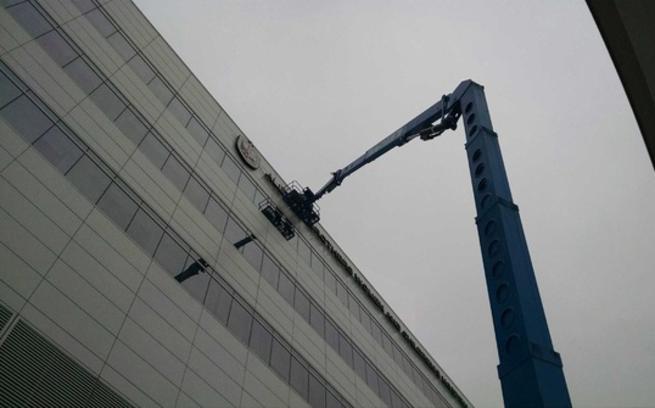 United Sign's large fleet guarantees the easy servicing of both exterior and interior signs. Our company maintains a fleet of crane trucks of varying dimensions – 135 ft, 100 ft, 85 ft, 80 ft and 70 ft – an aerial truck of 60 ft, and various service vehicles. We serve the signage needs of the Southeast Area our North Georgia facilities – please read on to learn more.

Our Fleet and Personnel Make Sign Servicing Simple

When you work with United Signs, you never have to worry about costly third-party maintenance services – our expansive fleet of service vehicles has you covered. Our crane trucks allow our company's trained personnel to ascend the heights to install or maintain your signage – at a fraction of the cost that you'd pay for similar services elsewhere.

To Learn More About Our Service Vehicles

Contact United Signs today. Fill out our no-obligation quote form to receive your FREE estimate or call with your requirements. Our maintenance fleet guarantees the quality and longevity of your signage.