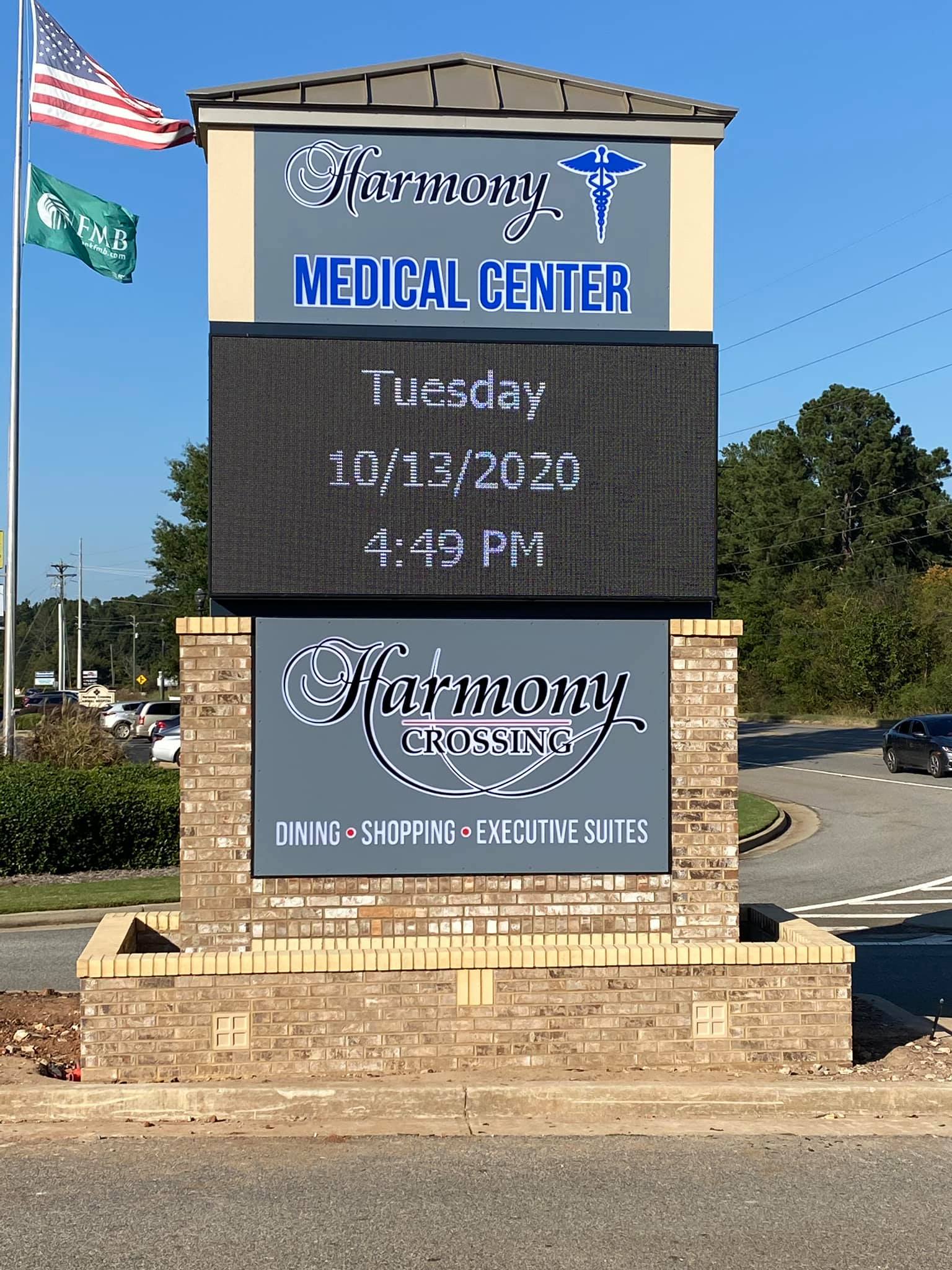 Monument Signs – Monument Signage
United Signs has the know-how and the experienced personnel to create stylish and effective monument signs. Founded in 1981 and serving clients across the United States, our monument signage is equipped to meet the signage needs of customers of all types – we've made everything from school and education signs to business park entrances, and we're the only company to call if you need distinctive monument signage to mark the entrance to or the nearby location of your business.

Custom-Made Monument Signs

Our staff is trained in the design, manufacture, installation and maintenance of monument signs. We'll meet with you to learn your requirements, and will create the monument sign types that meet both your business and aesthetic criteria. United Signs employs the most qualified staff and technicians, guaranteeing the maintenance and long life of your monument signage.

Monument Signs
A business failing to fully capitalize on the opportunity to build monument signs at their locations is like throwing money away. On busy streets of business districts, how do you get your organization to become more noticeable, more memorable and ideally, a landmark used by people in the area for directions and of course, to find your location?  A custom crafted, unique monument sign or group of monuments can get the job done.
United Signs uniquely creative sign design personnel are the difference. We combine an deep understanding of color, shape, visibility, construction techniques, and architectural design to craft your organization's advertising landmark.
Monument Signs: Get Noticed!
To fully sell your business the best way to get a return on your investment is a monument sign. Most monument signs are affordable and create a memorable advertisement to drive customers to your business.
Monument signs can answer the question, "how do you get your organization to become more noticeable, more memorable and to find your location? Here are 4 ways to achieve this goal.
Make it Unique
All companies have signs, so to make your sign stand out you need to give it a twist. Your monument sign should be more than just a name; it should show off your brand. Give it a visual component to show off that your company is different. Not sure how that works. Our custom solutions team can take care of that for you!
Make it Pop
Use the coloring of the surrounding area and make a sign that stands out. Find out where the sun is in relation to your monument sign and use that information to pick your colors. You want something that will stand out. Use the clues Mother Nature gives you!
Make it Memorable
You want a monument sign that people will use as the definitive piece of architecture in the area. You want people to use your sign in directions they give to other people. Not only will build your bran, but you might even create a landmark in your neighborhood.
Pick the Right Location
Your monument sign will not be shown off if it is placed behind some other big sign or if it is not placed where people will see it. Find a location for your monument sign that will shows it off. Not sure where that is or have limited choices. Don't worry the United Signs team can help you find the best monument sign solution for your business.
Monument Signs vs Pylon
When it comes to advertising first impression is everything. If a customer doesn't like what they initially see, they are more than likely going to move on to what visually attracts them. Because of this, signs of all kinds are important to companies' marketing strategies. Pylon signs and monument signs are two very popular types. It is important for a business to acknowledge and understand the difference between the two in order to properly make the decision that will benefit the company most. This choice will sway the decision of those passing by for the months or years to come.
The Physical Difference between Pylon signs and Monument Signs
The average monument sign is about as tall as a person. Materials include bricks, sign foam or aluminum. Pylon signs usually soar high above your business' location. For shopping centers, they resemble giant monument signs whereas the individual company may choose to attach a marker to a skinny pole. These can get the attention from motorists who are still a long way away.
In some cases, a monument sign can actually be a pylon sign. The signage used to highlight all occupants of a strip mall calls for the services of a monument design with the height of a pylon marker. It is the best of both worlds and helps to give each merchant a chance at attracting customers, which of course benefits the other businesses as well. Property owners usually favor a tall design that gives each occupant a signage spot of similar size. With a smaller marker, only anchor tenants get good-sized signage whereas the smaller businesses might have to make do with a crammed display of their name or logo.
Location, Location, Location…
Location plays a big part in the choice of signage. When you need to stand out from a crowd of one-story businesses or have set up shop near a highway, it pays to alert motorists early on of your company's presence with a pylon sign. The advantage of this sign is clear: Adding height to your location's look makes you stand out from the rest. In contrast, a monument adds sophistication to a business' look. It sets the tone for the customer's expectations. If your location is a bit short on space, this sign can easily be installed on a median or lawn. When you surround the marker with landscaping upgrades, it improves the overall look of your property.
Which Sign Is Best For Your Business?
The beauty of having different options of signs is that there is something for every style, taste, and budget. Expensive furniture retailers as well as high-end eateries have chosen to use pylon signs with ornately crafted poles that add character to the venue even as they market to the consumer. The same is true for the monument sign. It does not have to be a square that is placed at eye height.
The main point with the monument signs and is to do two things. One, it's to communicate with the customers and help them find their intended location. Two, it draws attention to your business and helps market your business. Utilizing these signs can create a successful marketing plan and increase sales. Contact United Signs today to answer any questions you have about what sign is best for your business.
Call Our Monument Sign Experts Today

Turn to the professionals at United Signs for top-quality monument signs – and watch your company's visibility soar! Fill out the FREE, no-obligation contact form located at the top of the page or call us today with your requirements. You'll see why we're the top name in monument signs.