Multi-family and apartment signs are important and it is a must to have an experienced sign company such as United Signs of Peachtree Corners fabricate, install, and maintain them.
You have probably heard there's no second chance to make a first impression and this applies to apartments as well as to people.  The sign may be the first thing buyers and renters see when they approach a complex and so it makes sense to have an attractive, professional looking, well-maintained sign to greet them.  An appealing sign may also be what attracts a person to your Atlanta community in the first place.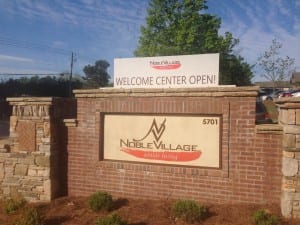 Not only should people be greeted by a good sign, but all of the signage should make an impression on your visitors, being consistent, and even theme-designed to add a finishing touch to your multi-family units and apartments.  Think about what a potential resident may see as they tour a Vinings community:
Main entrance
Map directory and onsite wayfinding signage
Building and unit numbers
Floor plans
Sales or leasing office
Pool and spa rules
Tennis court or club signs
Parking signs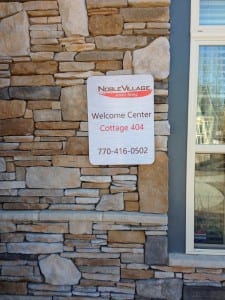 Of course the list goes on and you can see how important it is to have visually appealing apartment signs that have been professionally fabricated.
Another thing to consider is the code.  Depending on your area, such as Gwinnett or North Fulton County, there may be numerous things that must be complied with such as:
Contrast for visibility
Letter sizes
Proper illumination
Placement of building and unit numbers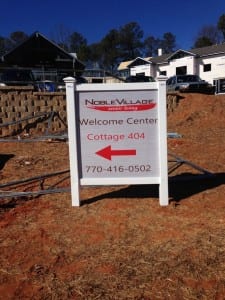 Again the list could go on, and if you are upgrading or replacing signage it's especially important for an experienced sign company like United Signs to help you navigate codes and make sure everything is accounted for.  The easier a sign can be seen and read the faster will be the response by emergency service personnel and fire fighters.
Good multi-family and apartment signage is a must.  It provides the first impression you want your visitors to have, makes it easier for visitors to navigate, and permits fire fighters and other emergency personnel to more easily locate a community, its buildings, and its units.
Set your property apart and attract more prospects with correctly designed and visually appealing multi-family and apartment signage.  Call United Signs of Peachtree Corners at 678-203-6044 or submit our no-obligation contact form.  Our team will be happy to assist you.
---
UNITED SIGNS is Georgia's Premier Full Service Architectural Sign Company. We provide custom sign designs, in-house sign fabrication, and installation of every type of sign.  We service all of Metro Atlanta, and many other Georgia communities. We have designed & fabricated signs nationwide from New York to California for national chains, franchise & major corporations.  UNITED SIGNS is a provider of Corporate, commercial, Government & Institutional signage.
 The UNITED SIGNS staff is a professional and talented team of designers, fabricators, and installers who take great pride in helping Georgia businesses with their sign needs.