If you operate a business in Atlanta your retail signage plan will be a large part of your overall marketing plan and will play a large role in creating a pleasant customer experience and driving sales.  Below we share a few tips regarding your retail signs and graphics and cover a few types of signage that will be important for your establishment.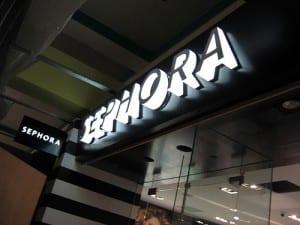 Tips
Involve Others. By visiting other stores in Decatur for example you can get a picture of marketplace trends and gather ideas about your own signage plan. By asking both customers and employees about your signage and about what they think may be useful, you can get valuable feedback that gives you a better perspective of your plan. No harm in asking them about other stores they frequent and about what does or does not appeal to them.
Have a budget. Create a budget for your signage plan and consider it an important part of your overall budget. Include both exterior and interior signage in your budget and don't forget about maintenance which will be necessary for all your signage.
Use a reputable sign company. A sign company like United Signs of Peachtree Corners will be involved in each part of your sign development, from design to installation and maintenance. Use an experienced company as the signage you use is a very important part of operating your retail business.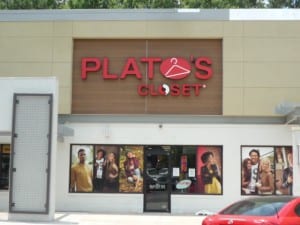 Types
Window graphics. These will help attract passers-by to your Marietta store. You first have to get people to come in before any business can be done and using attractive window graphics and signs is one way to make this happen.
On sale signs. If you have a good deal on a product or service make it known with sale signage. This is a great way to attract attention and an effective way to get sales.
Wayfinding signs. A visitor to your Brookhaven store should feel comfortable from the moment they walk through the door. Signs that clearly direct people to various department or sections, restrooms, checkout counters, fitting rooms, and customer service can go a long way toward relieving an anxiety customers may have when shopping in an unfamiliar establishment. A store that seems well organized is likely to put your customers at ease.
Mandatory signs. These may be necessary for the safety and security of your customers and employees. Consider also the disabled and use proper ADA (Americans with Disabilities Act) signage where necessary.  United Signs can help you fit your store with the proper retail signs that meet the needs of all your customers including the handicapped and visually impaired.
Call United Signs of Peachtree Corners at 678-203-6044 or submit our no-obligation contact form.  Our team will be happy to assist you create and implement an impactful retail signage plan.
---
UNITED SIGNS is Georgia's Premier Full Service Architectural Sign Company. We provide custom sign designs, in-house sign fabrication, and installation of every type of sign.  We service all of Metro Atlanta, and many other Georgia communities. We have designed & fabricated signs nationwide from New York to California for national chains, franchise & major corporations.  UNITED SIGNS is a provider of Corporate, commercial, Government & Institutional signage.
 The UNITED SIGNS staff is a professional and talented team of designers, fabricators, and installers who take great pride in helping Georgia businesses with their sign needs.