United Signs sign company located in Peachtree Corners is a full-service sign company providing all types of signage and this includes printed graphics. We aim to make this an easy and smooth process for our customers, and to that end we would like to share a few tips that can help you proof your printed graphics project and avoid any delays in the creative process.
Use another set of eyes. Have someone who is familiar with your design elements such as colors and logos review your proof. But not only this – have someone who is only remotely related to the project, such as a person in your Doraville office, review the project being worked on in your Mableton office as they are more likely to notice things that the original team has not.
Try reading from right to left. You may not have considered doing this but it can actually be helpful for catching errors. It's especially helpful for catching transposition errors and misspellings as it forces you to slowly look over the text rather than breeze through it from left to right.
Get a small print. Colors on monitors are shown in RGB not CMYK or Pantone (PMS) so they may differ from what you expect to see in the final work. Thus if you are concerned about color it may be helpful to have a small print made so you can proof this for color.
Check fonts. If work is submitted in a text format rather than as outlines there's a possibility of the spacing looking off due to substitution of fonts. So look closely at text and logos to be sure they look as expected.
Proofing photos and graphics. Often graphics and images are submitted that are not at the proper resolution or in the correct file type for wide format printing. Our team at United Signs' Norcross facility will check your graphics for mistakes of this sort, but if you have a concern ask about this. As mentioned above, it may be helpful to get a small part of your project at full size so you can check what the finished result will be. Also, bear in mind at what distance your signage will be viewed as this may have an impact on what resolutions are acceptable.
Compare proofs. Retain any copies of proofs and your notes/emails specifying changes that you want made, and if a proof is re-sent make sure your requests have been taken into account.
Leave enough time. Finally, we can all be very aware of the fast-paced Atlanta area in which we live, but do your best to leave ample time for your signage project to be completed, and spend time reviewing any proofs you receive from United Signs before approving any project.
At United Signs we strive to meet and exceed our clients' expectations in printed graphics as we do with any type of sign fabrication, and we look forward to assisting you with your next project. Call United Signs of Peachtree Corners at 678-203-6044 or submit our no-obligation contact form to learn how we can make your printed graphics project a success.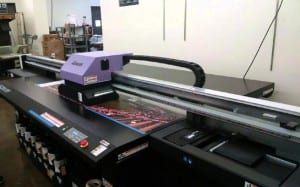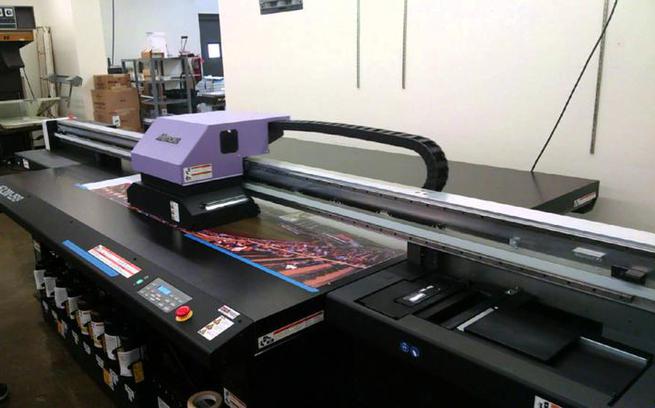 ---
UNITED SIGNS is Georgia's Premier Full Service Architectural Sign Company. We provide custom sign designs, in-house sign fabrication, and installation of every type of sign. We service all of Metro Atlanta, and many other Georgia communities. We have designed & fabricated signs nationwide from New York to California for national chains, franchise & major corporations. UNITED SIGNS is a provider of Corporate, commercial, Government & Institutional signage.
 The UNITED SIGNS staff is a professional and talented team of designers, fabricators, and installers who take great pride in helping Georgia businesses with their sign needs.