Managers will tell you that you are a long way toward a sale once a person is on your Atlanta lot.  In fact they will also tell you that as foot traffic increases, sales increase.  Thus it is key to attract customers to your lot, and while people are not necessarily intending to go to a lot, they may stop by if the message "we are a dealership" is clearly sent by high-quality signage.  Here are a few ways a reputable sign company like United Signs can help you get that message out and put your vehicles on the minds of your customers.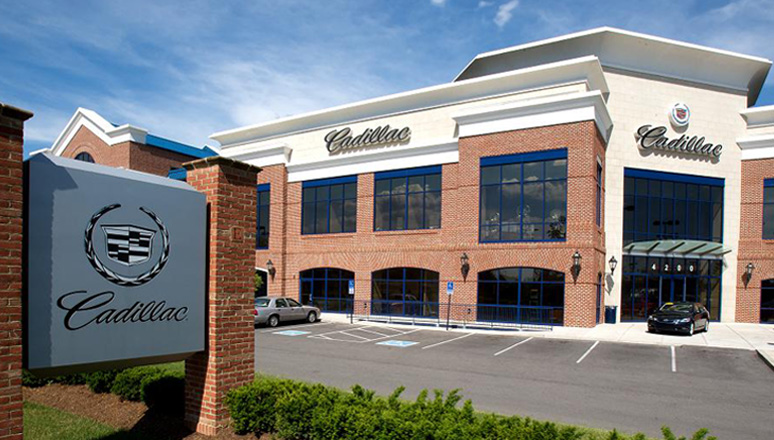 Entrance Signs
Important for any dealership in Fulton County is a well-built entrance sign.  Monument signs and light boxes are some excellent solutions that are sure to get the attention of would-be vehicle owners.  These should be visible from a distance and commonly show the company name and logo, and may even display contact information.
Signage for Your Building
Brand your Doraville location with appealing building signage.  You have many options to choose from, including light boxes, channel letters, and even neon.  You may have to check a franchise agreement and have certain limitations to comply with, but remember that usually you are free to choose an experienced sign company like United Signs who will work with your team to develop signage that draws customers to your lot.
Dealership Banners
Iconic vertically oriented pole-hung banners are trademark dealership signs.  Often the message is "new arrivals", "sale", or "trade-ins" along with the vehicle logos or brand names.  This type of signage will not only put the idea of "dealership" on the minds of your customers, but will do so quite economically using durable weather-proof vinyl.
Vehicle Signs
Another must for Sandy Springs dealerships is signage for the windows of vehicles.  It must be durable and weather-proof, as well as visually appealing and may display messages such as make, model, year, pricing, or financial terms.  Like banners vehicle signs are an effective and economical way to forge the idea of a dealership in the minds of your potential customers.
Flags
Car lot flags are a common way to announce "dealership" to your potential customers.  With their vibrant colors they are very noticeable and memorable – almost symbolic of a vehicle dealership.  Even if your customers don't remember the name of your dealership, these flags are sure to make them remember that you are a dealership and to bring them back when the time comes for them to seek a new vehicle.
Questions? Call United Signs of Peachtree Corners at 678-203-6044 or submit our no-obligation contact form.  Our team will be happy to assist you.
---
UNITED SIGNS is Georgia's Premier Full Service Architectural Sign Company. We provide custom sign designs, in-house sign fabrication, and installation of every type of sign.  We service all of Metro Atlanta, and many other Georgia communities. We have designed & fabricated signs nationwide from New York to California for national chains, franchise & major corporations.  UNITED SIGNS is a provider of Corporate, commercial, Government & Institutional signage.
The UNITED SIGNS staff is a professional and talented team of designers, fabricators, and installers who take great pride in helping Georgia businesses with their sign needs.