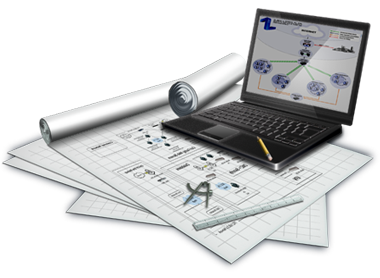 Are you overwhelmed by the idea of getting a sign permit for your business? In Marietta and having trouble? Or Vinings? After all, there's paperwork to fill out, proper drawings to obtain, an application that must be approved. The permit service staff at United Signs is here to help you. Keep several things in mind as you embark on this process and you may find it's easier than you thought.
Firstly you need to work with a reputable sign company, such as our own United Signs (located in Peachtree Corners), or another company in your geographic area that will provide excellent service.  If you are going to spend time and money on this project, don't skimp on the company you choose.
Keep in mind that specifications like height, type of lighting, placement, and square footage, to name a few, are determined by the municipality.  Stone Mountain is not Sandy Springs for example so do your research.   A reputable sign contractor that offers permit service like United Signs will be able to assist you with this.
Make a timeline.  Permitting and fabrication times vary, so you need to make sure these can be done by the date you set for your sign to be in place.  Most companies will only start fabrication once the sign permit has been approved.
If you are leasing retail or commercial space, the lease will likely have an addendum that lays out general guidelines about signage and indicates whether the landlord must approve a sign prior to installation.  Give a copy of this addendum to your sign contractor.
Once you've made the buying decisions you can begin to fill out your forms and put together the paperwork.  A good sign contractor like United Signs will assist you with this process.  To point out a few, some of the things you may need to know or have are scaled drawings, sign value, site plans, permission letter from the landlord, and building elevations that show the proposed sign.  Take the completed package with application to the municipality, and be sure to include contact information.
Still seem daunting?  Call United Signs at 404-272-2633 or use our no-obligation contact form and our permit service staff will be glad to answer any questions.
---
UNITED SIGNS is Georgia's Premier Full Service Architectural Sign Company. We provide custom sign designs, in-house sign fabrication, and installation of every type of sign.  We service all of Metro Atlanta, and many other Georgia communities. We have designed & fabricated signs nationwide from New York to California for national chains, franchise & major corporations. 
The UNITED SIGNS staff is a professional and talented team of designers, fabricators, and installers who take great pride in helping Georgia businesses with their sign needs.