You may drive past bars in Atlanta, even every day, but never stop in.  Why is that?  It may not be the drinks on the menu, or the food they serve.  It may not be how it is decorated.  It may even be close to your home. Perhaps the reason you don't stop in is you never even think about it because you don't even know it is a bar or what exactly they serve.  The small signs in the window are insufficient to be seen from a distance.  Perhaps if you knew, from high-quality professionally made bar signs, that it was a bar and something of their offerings you would be more inclined to give it a try.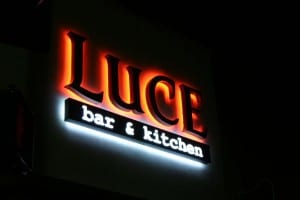 The right bar sign fabricated by an experienced sign company can make a huge impact on your business, and get it noticed.  United Signs of Peachtree Corners offers a full range of signs and will work closely with you to get to know your business, location, and needs and to design a bar sign that could make the difference in your business.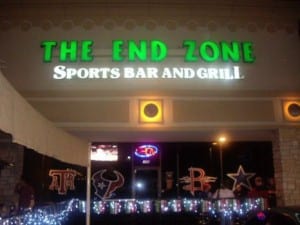 You have a variety of materials to choose from including aluminum, bronze, and wood, with paints, finishes and illumination options to suit your particular situation and help bring customers to your door.  Choose from a variety of exterior and interior signage including:
illuminated dimensional letters
double sided projecting signs
illuminated window signs
halo-illuminated stainless lettering
and much more…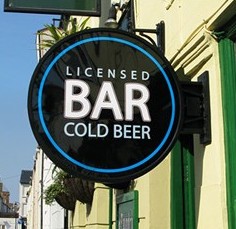 United Signs has been providing bar signage to pubs and bars throughout Buckhead, Roswell, Atlanta, and the entire southeast since 1981. Call United Signs of Peachtree Corners at 678-203-6044 or submit our no-obligation contact form.  Our team will be happy to assist you design, build, install, and maintain a sign that fits your needs.
---
UNITED SIGNS is Georgia's Premier Full Service Architectural Sign Company. We provide custom sign designs, in-house sign fabrication, and installation of every type of sign.  We service all of Metro Atlanta, and many other Georgia communities. We have designed & fabricated signs nationwide from New York to California for national chains, franchise & major corporations.  UNITED SIGNS is a provider of Corporate, commercial, Government & Institutional signage.
 The UNITED SIGNS staff is a professional and talented team of designers, fabricators, and installers who take great pride in helping Georgia businesses with their sign needs.