When it comes to signage, channel letter signs are a great option.  All around Atlanta you can see some beautiful examples of these highly popular signs. Channel letters lend themselves well to 3D designs, and can be seen clearly 24 hours a day. Moreover they are energy efficient signs. As the leading sign company in Peachtree Corners, United Signs can fabricate eye-catching signs that will make a bold impression on all passers-by.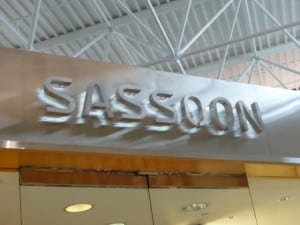 What's a Channel Letter Sign?
A standard channel letter sign consists of custom made, individual 3-dimensional letters fabricated from sheet metal or aluminum. At our Norcross facility, usually a router cuts the letter shape, and the sides or returns are made by bending an aluminum sheet around it. The letters can be painted or fitted with lighting, and are given a translucent plastic face. Variations include exposed neon channel letter signs and reverse lit channel letter signs.
Standard letters are often fitted with high-efficiency LED lighting that gives off bright, even illumination. This makes the letters highly visible during the day and especially at night. Finished letters can either be mounted directly onto the face of a building, or first onto structures called raceways and wireways. Other elements may be added to complete the design, such as custom shapes made in the same manner as the letters.
Reverse lit signs have the light directed toward the backs of the letters which are left open. The light hits the back panel or wall and produces a brilliant halo effect around each letter, which is often painted black to provide a good contrast.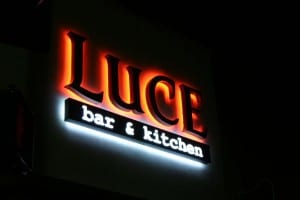 The Benefits
Some of the benefits of channel letter signs include:
They are visible at great distances
They use low power and so are environmentally friendly
They are durable
They do not require high maintenance
They are flexible enough to reproduce your logo and font and therefore enhance your brand identity
They have a beautiful, professional look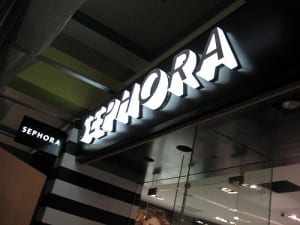 So if your business in Smyrna or Mableton needs an edge, consider a sign company like United Signs that can produce high-quality channel letter signs. We are the top provider of channel letter signs in the southeast and look forward to assisting you in taking this step to promote your business. To get started, please call United Signs Architectural Signage at 678-203-6044 or submit our no-obligation contact form.
---
UNITED SIGNS is Georgia's Premier Full Service Architectural Sign Company. We provide custom sign designs, in-house sign fabrication, and installation of every type of sign.  We service all of Metro Atlanta, and many other Georgia communities. We have designed & fabricated signs nationwide from New York to California for national chains, franchise & major corporations.  UNITED SIGNS is a provider of Corporate, commercial, Government & Institutional signage.
The UNITED SIGNS staff is a professional and talented team of designers, fabricators, and installers who take great pride in helping Georgia businesses with their sign needs